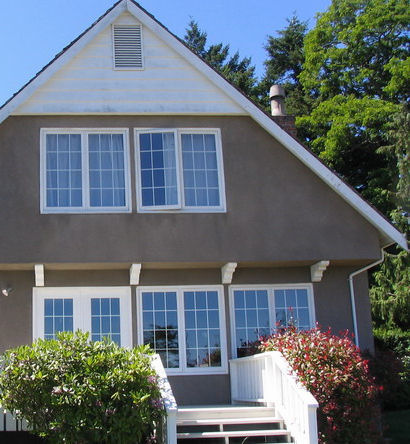 Century 21 Stucco and Acrylic...
specializes in
Portland Stucco and Acrylic Finishes, Resurfacing, Additions, Patches, and Repairs.

To get a free written estimate
(250) 721-3456 or
century21stucco@gmail.com
Our new stucco topcoats will update the appearance of older stucco homes with new modern updated textures and colours.
Resurfacing with our new stucco topcoats is guaranteed to last longer than paint while changing the appearance of your home.
Our resurfacing process takes 4-5 days for the average house.
Our Team of expert crews take care of your home with very little disruption.